Menu Options:
Preferred Service Providers
Cleaning Chemicals

Pest Prevention Services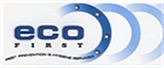 Outsourced
Cleaning Services

Certification Body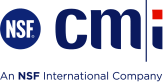 Company Overview
Company Focus


HACCP Academy is a full service food safety consulting company engaged nationally and internationally providing services in the following fields:|


Training and Development
Food Safety Systems Development
Auditing Services
Food Technology
HACCP Academy promotes the values of loyalty and dedication, along with hard work and ethical behaviour. Most importantly, HACCP Academy's culture is shaped by a shared commitment to work to our customers' advantage by demonstrating teamwork, resourcefulness and reliability.

A focus on quality and customer service lies at the heart of the organization. This is evident in HACCP Academy's compliance to the recognized international quality standard, ISO 9001:2000. We strive for continual improvement through the quality process and gauge our success by our customers' satisfaction.

HACCP Academy's holistic approach in providing a comprehensive service enables their clients to:
Focus on core business

Fulfill the requirements of "due diligence"

Operate their establishments within national and international legislation

Manage food quality and safety

In order to meet the individual needs of clients, HACCP Academy maintains a wide range of qualifications by forming associations with other expertise in the food industry. This, together with their extensive background and depth of knowledge in food safety training, systems development, food processes and auditing, makes HACCP Academy a trusted and reliable source of information and a benefit to any company

Our goal is to exceed the expectations of every client by offering outstanding customer service, increased flexibility, and greater value, thus optimizing functionality and improving operation efficiency we are aware of new issues and potential problems as soon as they arise.

Mission & Vision

At HACCP Academy, our mission is to be the vital link in the Food Safety chain by adding value with efficient service and cost-effective solutions for the food and food related industries.

To this end, HACCP Academy will:
add value for our customers by anticipating and identifying their needs and providing cost-effective solutions through excellent and efficient service.
be the channel of choice to the food and food related industries by providing cost-effective and efficient ways in providing safe food and services.
provide an environment for our employees to learn, grow and prosper in an atmosphere of respect and recognition.
be the industry leader in the services we provide.
Services
Training and Development
• HACCP
• BRC
• ISO 22000
• FSC 22000(FSSC 22000)
• Company Specific Programmes
• Programmes in conjunction with Academic Institutions
Food Safety Systems Development
• HACCP
• BRC
• ISO 22000
• FSC 22000(FSSC 22000)
Auditing Services
• GAP Audits
• Supplier Audits
• Compliance Audits
Food Technology
• Production and Process Controls
• Technical Aspects
• Trouble Shooting
Resources

Physical Resources
HACCP Academy's sister company specializes in events management and through them HACCP Academy has service agreements with venues nationally in all centres that comply with their Quality Management specifications. Training can also be done on the client's premises. HACCP Academy has service agreements with various academic institutions throughout the country.

Personnel Resources
The members of HACCP Academy bring together over 100 years industrial and academic experience in the fields of:
Public Health
Occupational Health and Safety
Food Safety Management
Food technology
Auditing
Training and Development
Systems Development
Environmental Management
Human Resource Management
Trainers
HACCP Academy's bring with them vast academic experience, capable of developing and presenting training material at any level. HACCP Academy has access to academic specialists in the field of Food Safety at the former Technikons and now Universities of Technology, in Cape Town, Pretoria, Port Elizabeth, Durban and Bloemfontein.

Food Safety System Developers
HACCP Academy has developed and implemented Food Safety Systems in many companies who have formally been certified in HACCP, BRC and ISO.

Auditors
HACCP Academy's consultants have vast experience in the auditing of food establishments at various levels. Some conduct 3rd party audits on a contract basis for certification bodies .
HACCP Academy Clients at a glance
| | |
| --- | --- |
| Hospitality industry | Restaurants |
| | Hotels |
| | Guest Houses |
| | Caterers |
| | |
| Meat industry | Abattoirs |
| | Wholesale and Retail |
| | Processors and transporters |
| | |
| Fish industry | Wholesale and Retail |
| | Processors and transporters |
| | |
| Fruit and vegetables | Packing Sheds |
| | Wholesale and Retail |
| | Processors and transporters |
| | |
| Grains and cereals | Millers |
| | Processors |
| | |
| Beverage and wine | Wine estates |
| | Bottling plants |
| | |
| Milk industry | Milking Sheds and Parlours |
| | Processors |
| | |
| Coffee, tea, herbs and | Processors |
| | |
| Spices | Packers |
| | |
| Government Sector | Hospitals ( Food Service) |
| | Environmental Health |
BEE Status


HACCP Academy is part of the Strategic HR Services Group, which carries a BEE Procurement Recognition Level of 135% and a BEE Status as a Level 1 Contributor
Associates