Menu Options:
Preferred Service Providers
Cleaning Chemicals

Pest Prevention Services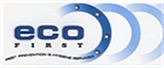 Outsourced
Cleaning Services

Certification Body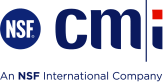 Articles
Use of Chlorine in the Food Industry
Chlorine compounds are widely used in the food industry to kill bacteria and disinfect. Examples include treating pasteurizer cooling water, washing fruit and vegetables and disinfecting food contact surfaces.

Chlorine is usually combined with inorganic compounds, such as sodium or calcium, to produce hypochlorites, which are effective disinfectants. Chlorine mixed with sodium is a liquid bleach1 known as sodium hypochlorite NaOCl. Chlorine mixed with calcium is usually in granular or tablet form and is called calcium hypochlorite - Ca(OCL)2. Chlorine may also be available as chlorine dioxide (ClO2). However, hypochlorites are the most active of the chlorine compounds.
Download full PDF
Guidelines for the Management and Health Surveillance Of Food Handlers
As in the rest of the world, the debate continues in the RSA amongst health professionals and public health authorities on the relative merits, costs and benefits of health surveillance of food handling personnel by means of routine medical examinations. There is no uniformity in the procedures adopted by authorities requiring surveillance. Universally there is still uncertainty as to whether, and under what circumstances, routine medical examinations are cost effective in preventing or at least minimizing food contamination.
Download full PDF
Are foodstuffs derived from genetically modified organisms safe?
Is present legislation adequate to ensure safety? These are legitimate concerns in the minds of many consumers. The Directorate: Food Control of the Department of Health, as member of the Executive Council for Genetically Modified Organisms (GMOs) in terms of the GMO Act, 1997 (Act No. 15 of 1997) has a specific responsibility to ensure food safety. The Directorate feels confident that foodstuffs developed from genetically modified crops (GM-foods) approved in South Africa (maize, cotton, soybeans) are as safe as their conventional counterparts. Full Article
Is TB increasing in the workplace?
Yes, TB is increasing globally and more specifically in developing countries. The Western Cape was dubbed as the TB capital prior to the advent of HIV. Now with the era of HIV, TB is out of control. The World Health Organization has stated that HIV as the biggest activator of TB and declared TB as a Global Public Health Emergency in 1993, followed by the Western Cape which declared TB as a Provincial Emergency in 1996. The other provinces in South Africa are not far behind. These are all clear indicators that TB is on the increase and the workplace is no exception, especially among the unskilled and semi-skilled workers, which in many cases are food handlers. Full Article
ISO 22000 for safe food supply chains
ISO 22000, published during September 2005, is a new International Standard designed to ensure safe food supply chains worldwide.
ISO 22000:2005, Food safety management systems – Requirements for any organization in the food chain, provides a framework of internationally harmonized requirements for the global approach that is needed. The standard has been developed within ISO by experts from the food industry, along with representatives of specialized international organizations and in close cooperation with the Codex Alimentarius Commission, the body jointly established by the United Nations' Food and Agriculture Organization (FAO) and World Health Organization (WHO) to develop food standards.
Full Article
Other Articles
Associates